Litigation & Conflict Management
PATZINA ⦁ LOTZ – Your powerful partner in all phases of IP Litigation
Legal disputes – not only do they pose economic risks, they also present organizational challenges. Whatever it is that leads to a dispute, both the departments and decision-makers involved often have a very different perspective on it. We know that this is just as important to as the actual matter itself or all the legal questions surrounding it.
Legal disputes have a way of simmering just below the surface, only to suddenly erupt into all-out litigation before anyone even realizes it. Yet, it is often the circumstances leading up to a legal dispute that determine its subsequent outcome in court. One component of successful legal conflict management therefore is to coordinate corporate processes and escalation stages with each other in order to prevent a conflict from going to court, or to secure tactical advantages if it does. That's the basic strategy that sets us apart from our competitors.
We feel it's important that we clearly and realistically outline the chances and risks of a legal conflict for your business, including any potential problems in asserting your rights or building your defense against any claims made against you. It's the only way to give you an optimal decision-making basis on how you want to proceed.
Legal conflicts tend to be very time-consuming and very costly. For that reason, it is vital for efficient and effective legal representation to coordinate every necessary action with all activities of the parties involved. In that sense, for us, legal processes don't actually end with either a legally binding court decision or amicable settlement, but only after complete analysis of a dispute in all its causes and effects and the insight gained from it is applied to any corporate processes affected and, likewise, to any subsequent contract drafts.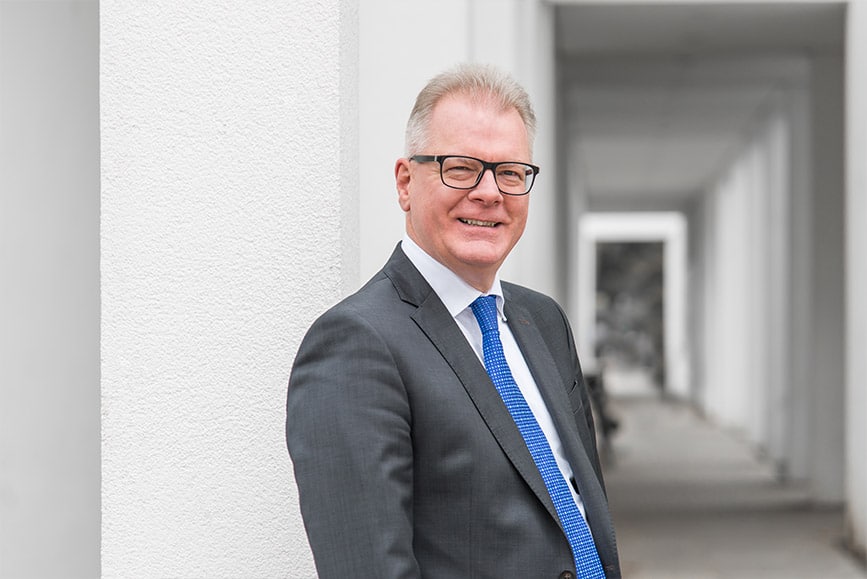 Specialist attorney for tax law